So, yesterday, I was walking around, and I met this girl, Sophia. She was really nice, and sweet. We exchanged numbers! It was totally awesome. Right, well, I zaplooked her name (turns out she's a model... I know), and found this picture that I decided to show you guys. She's cute, right?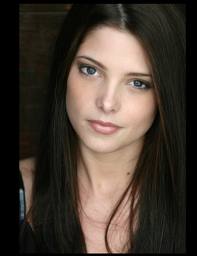 (By the way... for those of you who are getting annoyed by this game thing, why don't we just stick to blogs, and not go on pages anymore... Would that be good? Or at least better?)
The Spencer Shay 17:37, April 24, 2011 (UTC)
UPDATE: So I went on a date with her last night, and..... it didn't work out. There were a few reasons...
Ad blocker interference detected!
Wikia is a free-to-use site that makes money from advertising. We have a modified experience for viewers using ad blockers

Wikia is not accessible if you've made further modifications. Remove the custom ad blocker rule(s) and the page will load as expected.