Hello! Ant 157349 here. I thought, since it's going to be a LOOONNNG summer I'd entertain myself by doing picture requests on Pizap. So if anyone wants to place a request you are welcome. (: And also if anyone wants to join the team of making these or GIFs (since I can't) you will happily be acepted. Peace out! (: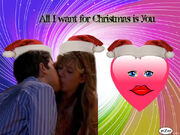 Ad blocker interference detected!
Wikia is a free-to-use site that makes money from advertising. We have a modified experience for viewers using ad blockers

Wikia is not accessible if you've made further modifications. Remove the custom ad blocker rule(s) and the page will load as expected.